The Washington Football Team needs a new identity. One formed upon the values and beliefs held true by the fanbase of the team, the people of Washington DC and the surrounding states. 
A full page ad in the Washington Post will announce the Team's new identity and their pledge to not play a game until DC officially becomes the 51st state.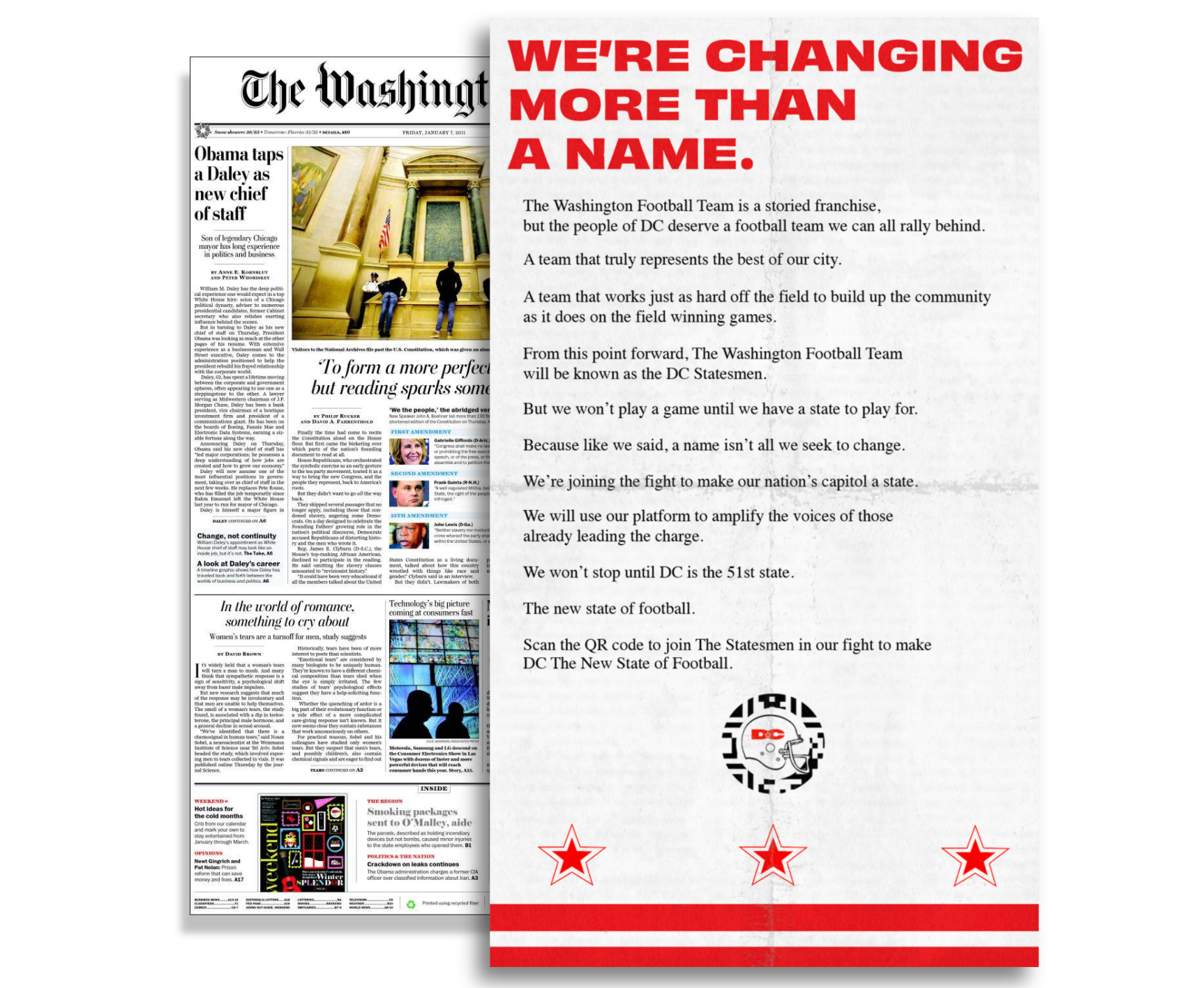 A hype video will be released online.
Ads will be placed around DC.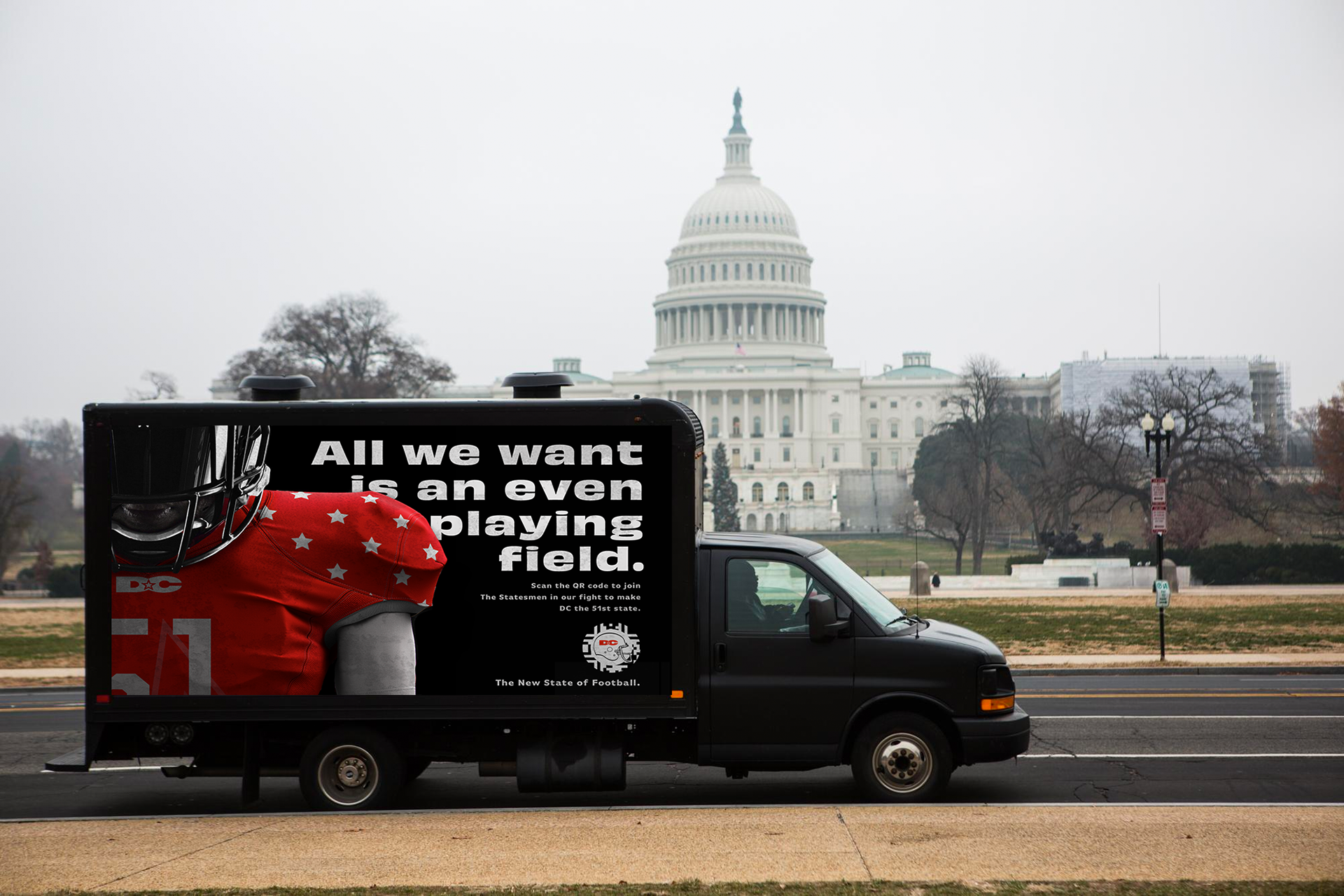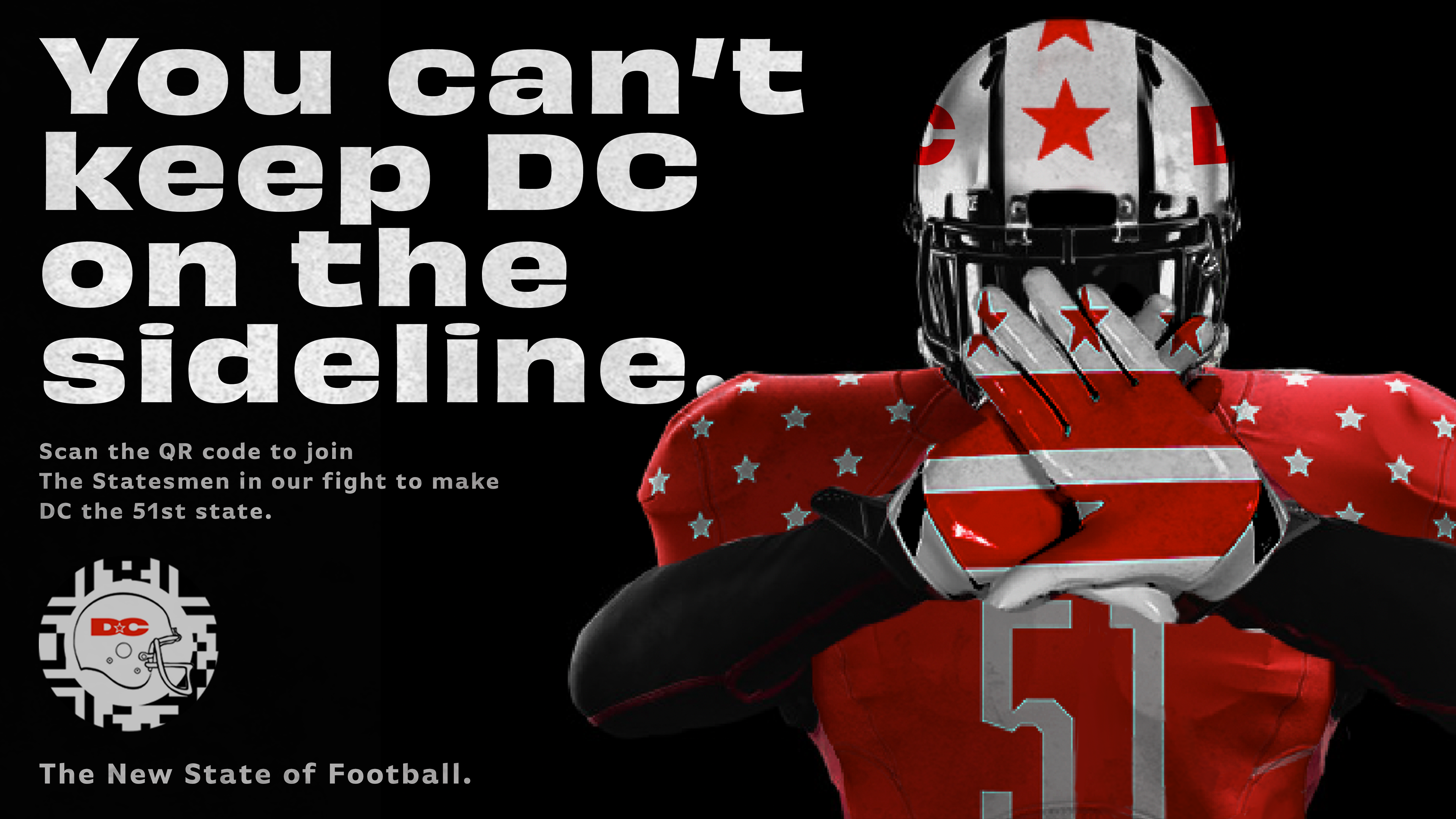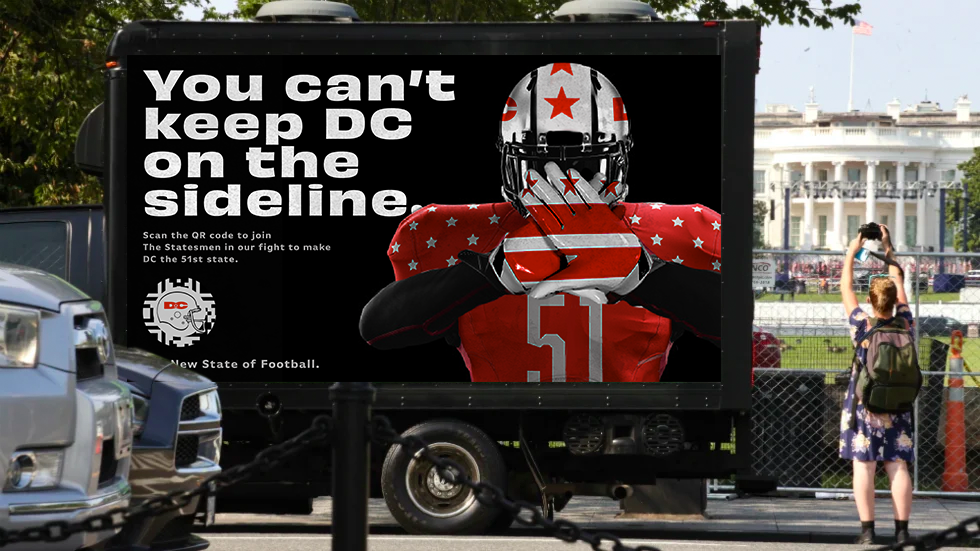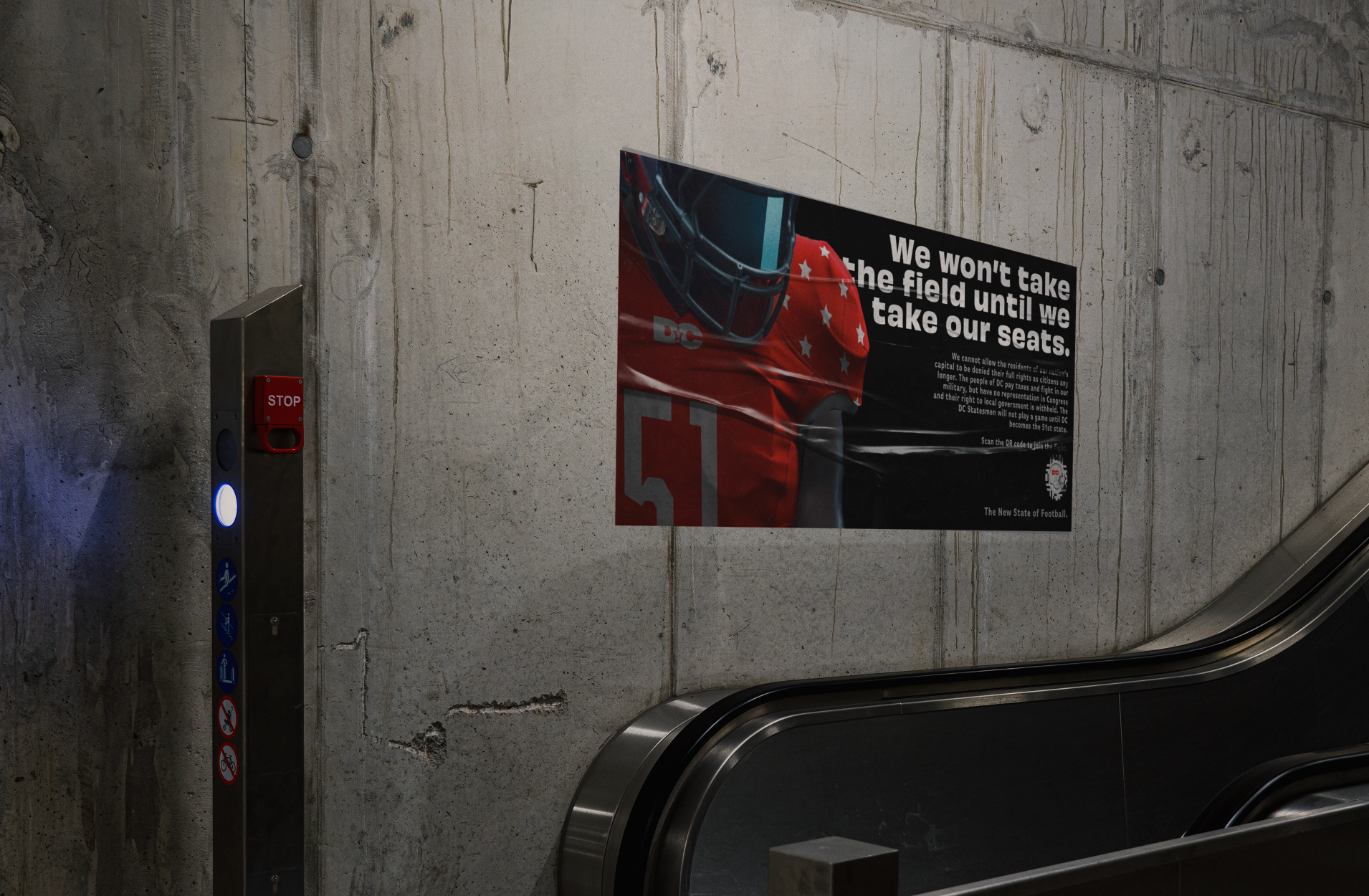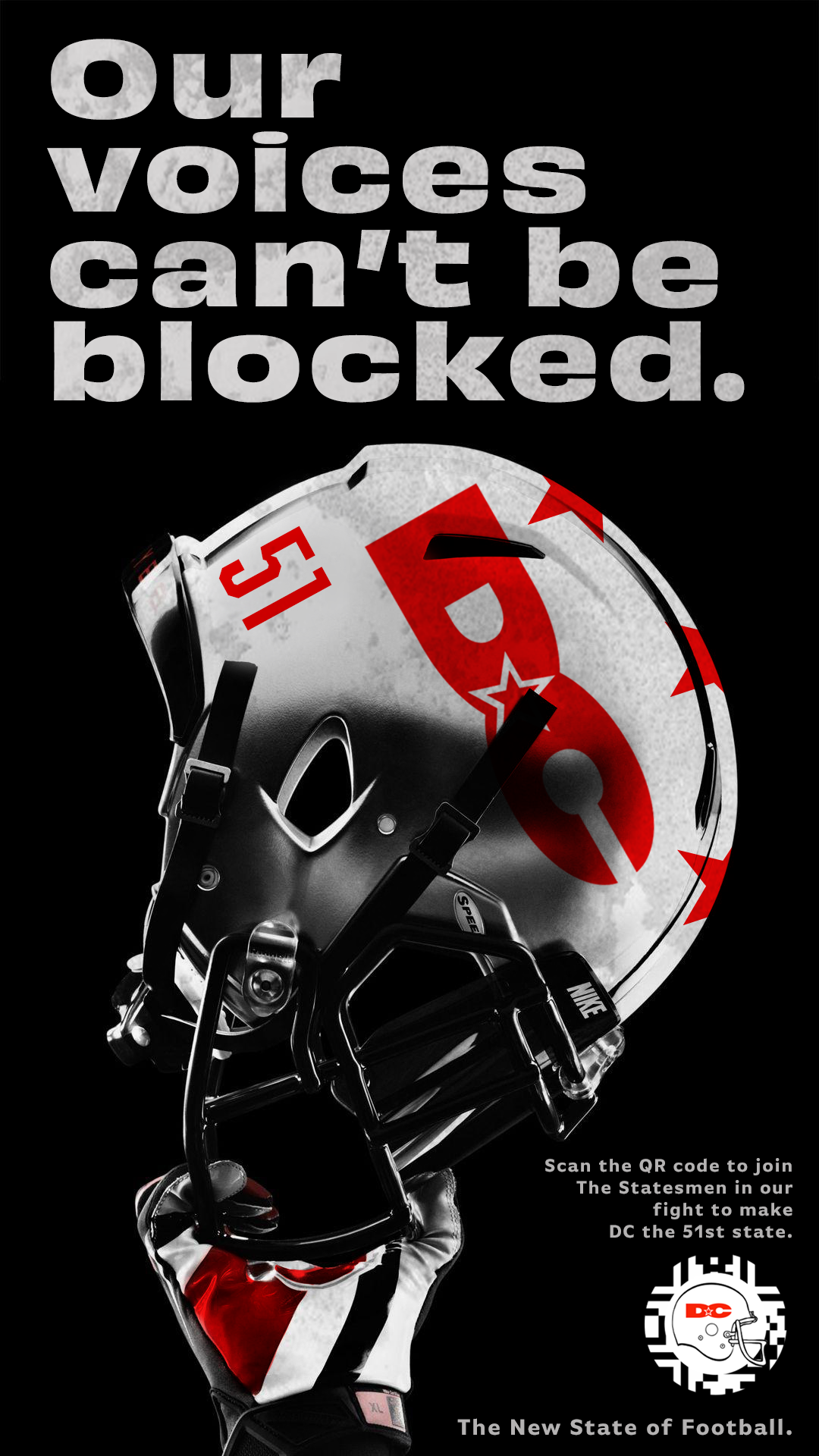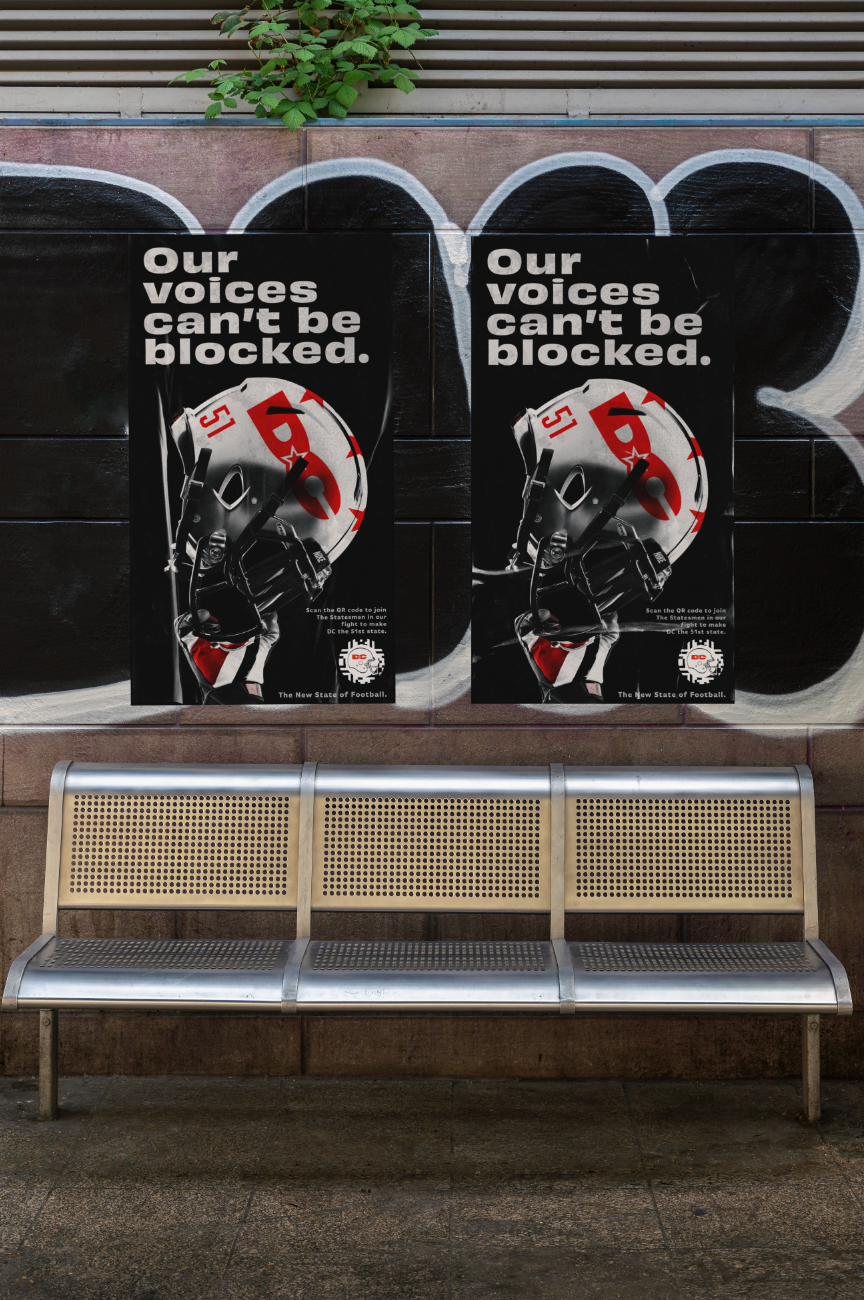 Sponsored Instagram stories will spread the word on social.
When people scan the QR codes on the Print and OOH ads or swipe up on the social posts, they'll be brought to a microsite where they can sign a petition to make DC the 51st state.