Before the Washington Football Team rebranded as the Washington Commanders, my friend and I submitted a rebrand idea of our own. It 
came with a twist. 
We proposed the team be renamed the DC Statesmen, and that they should take a stand for their fanbase by sitting out.
A full page ad in the Washington Post announced the Team's new identity and their pledge to not play a game until DC officially became the 51st state.
Ads were placed around DC.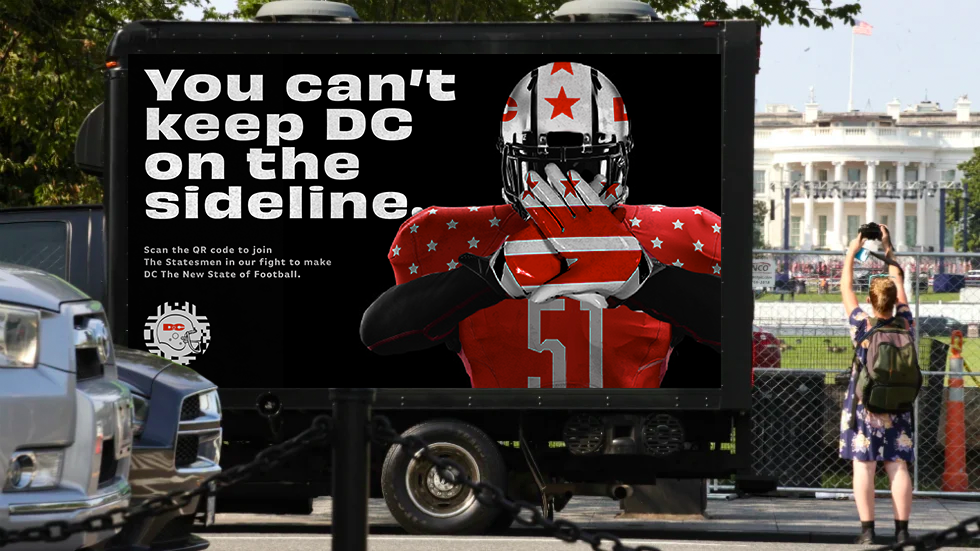 A hype video was released online.
When people scanned the QR codes on the Print and OOH ads, they were brought to a microsite where they could sign a petition to make DC the 51st state.